WELCOME TO THE COMMUNITY GARDEN CLUB OF DUXBURY
Blooms at the Complex
If by now you are searching for signs of Spring, don't forget this year's Blooms at the Complex! Spring will most definitely be in the air when this popular event takes place on Saturday and

Sunday, April 7 and 8

, at The Art Complex Museum in Duxbury.
Come and see the amazing ways club members interpret the artwork exhibited in the Duxbury Art Association Annual Winter Juried Show and Founders Exhibition with their individual floral designs. The event is open to the public, free of charge, from

1:00 until 4:00 pm.
In addition, this year, is an exhibit in the Alden Studio on the museum grounds by nationally-known Photographer Elsie Trask Wheeler which will be taking place at the same time as Blooms at the Complex. Wheeler's world travels which include the Arctic on a Russian icebreaker and The Silk Route from China into Pakistan have resulted in a deep feeling for its people evidenced in her photographs. Another interest is photographing birds in flight. Her work has been shown in galleries thoughout the world, has been published in such national publications as "Sail" and "Yachting" and is included in many private collections.
Members, please click on the link below for more details to to sign up to participate!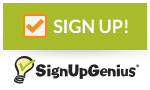 ---
---
General Meetings are held every second Tuesday from September thru June at the Duxbury Bay Maritime School, 457 Washington Street, Duxbury, Massachusetts. Unless otherwise noted, the format is: Coffee and tea from 9am to 9:30am, Business Meeting from 9:30am to 10am, Program from 10am to 11:30am.

Meetings are open to the public for a nominal fee of $5.00. Everyone is welcome.
The Community Garden Club of Duxbury was organized in 1927 and is a member of the Garden Club Federation of Massachusetts (South Shore District) and the National Garden Clubs (New England Region).